GRONEN
The Group for Research on Organizations and the Natural Environment (GRONEN) is an international network of engaged scholars researching various dimensions of management and the natural environment. GRONEN aims to contribute to societal progress in a non-linear changing world.
Aside from the GRONEN conferences which are held every two years, GRONEN is actively promoting research on organization and the natural environment through other activities, including workshops, a reading group, and early career events, among others.
For more information on GRONEN, please visit this page.
Gronen 2022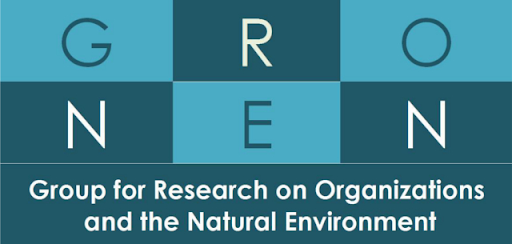 Registration website for Gronen 2022
Gronen 2022conference@uva.nl
Gronen 2022conference@uva.nlhttps://www.gronen2022.com
2022-05-31
2022-05-31
OfflineEventAttendanceMode
EventScheduled
Gronen 2022Gronen 20220.00EUROnlineOnly2019-01-01T00:00:00Z
Hotel CasaHotel CasaEerste Ringdijkstraat 4, 1097BC Amsterdam Netherlands