Online events
The conference is largely an on-site event, but we have hybridized three fantastic sessions to make some elements of the conference accessible to a broader audience. During these sessions, online participants will be able to actively contribute.
If you are not present at the conference venue and would like to join one or more of these events online, please register following the instructions below (online participation is free of charge).
DOCTORAL CONSORTIUM HYBRID EVENT
Date: May 31, 9:00am-12:00pm CEST
Audience: open to all PhD students interested in sustainability research. No pre-submissions or applications are needed.
Description: This event is part of the 2-day GRONEN Doctoral Consortium where day 2 is co-hosted by the ONE Sustainability PhD Community and open for a broader group of online participants. Two main topics will be discussed during this event. "Finding Your Academic Crowd: Tips and Tricks" led by Onna Malou van der Broek, Haitao Yu, Simone Carmine. And "Teaching as a PhD Student" led by Katinka Quintelier, Lucas Amaral Lauriano, Miron Avidan. In between sessions there will also be networking opportunities in breakout rooms for online participants. For a more detailed description of the program and registration to the event, please visit: https://www.eventbrite.com/e/344032268777  
KEYNOTE PANEL DISCUSSION: SUSTAINABILITY IN CONTEXT - ZOOMING OUT
Date: June 2, 10:45am-12:15pm CEST
Audience: open to all (academics and industry members of all levels interested in sustainability). 
Description: This plenary session will discuss how innovation and scaling relate to each other, and what organizations need to consider in order to achieve an effective pathway to impact. These ideas will be contextualized by two industry leaders who will discuss their learnings and perspectives of scaling impact and building ecosystems. The keynote speakers are Johanna Mair (Professor of Organization, Strategy & Leadership, Hertie School), Tatiana Glad (Executive Director of Impact Hub Global, co-founder of Impact Hub Amsterdam and Waterlution), and Eva Gouwens (CEO of Fairphone). The session will be chaired by Willemijn van Dolen (Professor of Marketing, University of Amsterdam). For a more detailed description of the program and registration to the event, please visit: https://www.eventbrite.com/e/341763944157
KEYNOTE PANEL DISCUSSION: SHOULD SUSTAINABILITY MANAGEMENT BE A FIELD?
Date: June 2, 3:30pm-4:45pm CEST
Audience: open to all (academics and industry members of all levels interested in sustainability). 
Description: In this plenary session, different perspectives will be presented on the potential to create a distinct field of sustainability management, the aspirational roles of sustainability within business, and our ability to incorporate sustainability into theory and practice. The keynote speakers are Lucrezia Nava (Postdoctoral Fellow, Judge Cambridge Business School), Minna Halme (Professor of Sustainability Management, Aalto University School of Business), Christopher Wickert (Associate Professor of Ethics & Sustainability, VU Amsterdam), and Prof. Sanjay Sharma (Dean of the Grossman School of Business, University of Vermont). The session will be chaired by Simone Carmine (Postdoctoral Researcher, University of Padova), and Valentina De Marchi (Associate Professor, University of Padova, GRONEN President). For a more detailed description of the program and registration to the event, please visit: https://www.eventbrite.com/e/344334532857 
Gronen 2022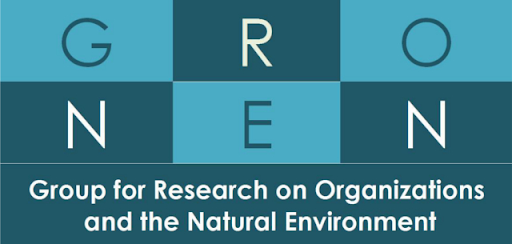 Registration website for Gronen 2022
Gronen 2022conference@uva.nl
Gronen 2022conference@uva.nlhttps://www.gronen2022.com
2022-05-31
2022-05-31
OfflineEventAttendanceMode
EventScheduled
Gronen 2022Gronen 20220.00EUROnlineOnly2019-01-01T00:00:00Z
Hotel CasaHotel CasaEerste Ringdijkstraat 4, 1097BC Amsterdam Netherlands